It would seem for this Weird and Wacky Search Terms our search term box was invaded by people searching for the Blackhawks and Bears.
Can Jonathan Toews speak german?
No, but that'd be so awesome! I do know he speaks French (so no sassing in the comments about it)
(PS. of course I photoshoped that sillies if J. Toews was ever really in lederhosen I'd be dead of laughter)
Neuvirth looks Asian
Yes, yes he does.
Keith and Brent Seabrook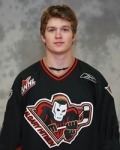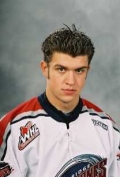 Keith Seabrook – he used to be a Caps prospect and then he wasn't. Now I have sad.
Brent Seabrook and Duncan Keith
It's just man love m'kay?
Hershey Bears bus
Unless it's a really cool bus with like a giant bear on the side, or even beter a giant spirit bear on top ala the Olympic opening ceremonies, leave the poor children alone.
Daren Puppa Goalie
THIS Daren Puppa goalie? Haha yes that is a picture of the action figure I own (taken by Anna) I don't know why I own one either. Well I do I got swindled by an old lady.
The Hockey Chronicles
Thaaaaaaat's ME! Does no one else remember that show?
Ovechkin Selfish 
You would be selfish too with a body like that (*shudders* I'm so sorry you had to see that. Put a shirt on Ovie, bejeezus)
How can u tell if someone is around ur h
No, what what does it say?!  It's too long it cut off! What is it? How can you tell is someone is around your h– horse? house? hockey sticks? hockey goal… DID TOM POTI GOOGLE THAT?!
BONUS!
So this isn't a search term but while making this I ran into this photo:
Oh man even I can't handle the cuteness.
Which made me this of this photo:
*Boop!*
It's the least I owed you after the Ovie picture.